Concrete pump owners and operators are faced with the challenge of finding safe, effective methods for thoroughly cleaning their concrete pumps.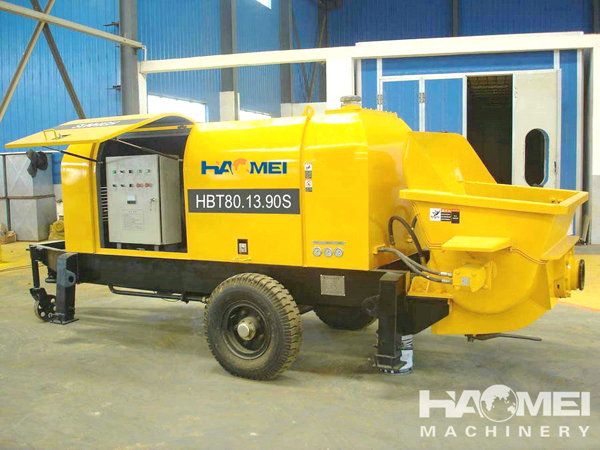 When it comes to cleaning truck-mounted concrete pumps, none is faster, more efficient and more economic than Haomei
Task
Truck-mounted concrete pumps normally operate on the front line and so are exposed to numerous types of strongly adhering dirt: concrete residue, mud, loam, earth, and many other kinds of dirt specific to the areas of work in which the pumps are deployed. If the dirt remains untreated, it can, in the long run, impair functionality and lead to breakdowns. With this is in mind, it makes sense to clean concrete pumps and their pipelines, and remove deposits of concrete residue from them, right away on the construction site if possible or, at the latest, back at the builder's yard. This is the only way signs of wear, breakdowns and therefore long down times can be lastingly prevented and higher cost efficiency achieved.
Solution
Haomei is an expert when it comes to truck-mounted concrete pumps. With Haomei 's water-jetting systems, you can remove concrete deposits and other dirt from the pumps and their pipelines safely and economically within a very short time – directly on the construction site and completely without the use of chemicals. Short set-up times, an extremely high level of mobility, maximum reliability and a high degree of safety and user-friendliness make the high-pressure units from Haomei popular all-rounders in the construction industry.
Advantages
High cleaning performance
Compact and easily maneuverable machines
Short set-up times
Stepless regulation of pressure and water volume
A high degree of safety
Special nozzles for different types of dirt and requirements
Hot water makes for higher efficiency