Points About Choosing Concrete Mixer
1.To choose one set of concrete mixer which is suitable for their own construction requirements, the premise is to know that their demand of concrete in one hour under their site in normal circumstances, in this case, you not only can choose the suitable type of mixer, but also can complete the production and construction with high quality and quantity.
2.If you want to do commercial concrete batching plant, you should determine the specific types of mixer models according to the annual output. You should invest rightly without wasting money.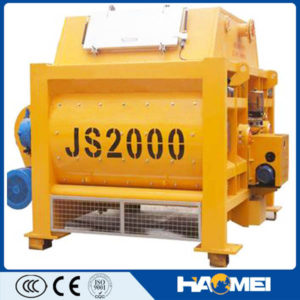 3.The types of concrete mixer equipment is more and more in the market, meanwhile there are also many irregular small manufacturers, especially many dealers also take part in the ranks of advertising in many places. The price level is different, Daswell suggests each customer should have a field trip to manufacturers, and their choice should be taken according to the scale and strength of manufacturers.