Do you know that there are many aspects need to be paid attention to when using concrete trailer pump in the construction site? If you have no idea about this, I hope this article can help you to know concrete trailer pump better on operation. The first step is to choose a qualified concrete pump, why not try to contact us to get suitable design and model? In general, in addition to the quality of trailer concrete pump equipment itself, there still are 5 points need to consider which can avoid many problems to save time and cost.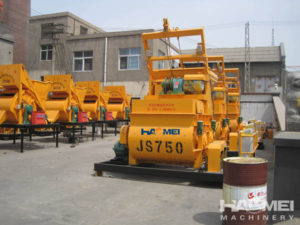 ① The mix ratio of concrete not only should meet the quality requirements of the project, but also meet the requirements of pipeline transportation, such as slump, the maximum aggregate size of concrete, cement and fine aggregate ratio has certain requirements.
② The concrete pump operator need to have a certain level of technology on pumping, he does not only can master the use of machinery and maintenance methods, but also should know some knowledge of concrete construction technology to determine the quality of concrete and pumping ability.
③ The distance of concrete pump do not only be affect the parameter of concrete trailer pump for sale, it is also subject to the delivery pipe diameter, drag-type concrete pump distribution valve performance and outlet pressure restrictions.
④ Trailer concrete pump usually used for pumping wet concrete for it works difficult in conveying dry hard concrete.
⑤ The concrete trailer pump can be used in many places and seasons, but if it is used in winter, when the temperature is below -5 ℃, the operator need to take special measures to keep normal pumping.
haomei Is a professional production of Trailer concrete pump manufacturers, will provide you with quality products and perfect service. Mainly engaged in Trailer Concrete Pump,concrete mixers, concrete mixing plant and concrete boom pump and other . HAOMEI S-valve serial high-pressure Trailer Concrete Pump, Z-gate-valve serial medium-pressure Trailer Concrete Pump and D-butterfly-valve serial low-pressure Trailer Concrete Pump are concrete transport equipments widely applied to such building projects as urban construction, bridge, power, and energy sources, etc.